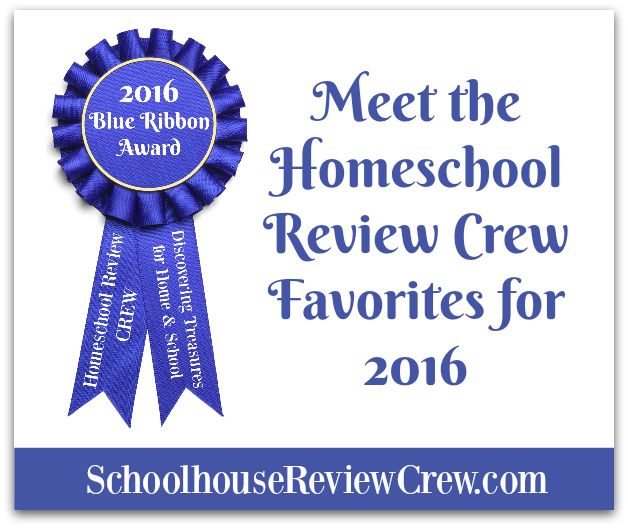 I have just finished my first year of reviewing for the Homeschool Review Crew. I have absolutely
loved
working them. I receive products and review them. I get to use my Blog, my writing, and my love of free products to my advantage. This has allowed me to homeschool for
free
!
This past week, they published their
2016 Homeschool Review Crew Blue Ribbon Awards.
Click the link to see
all
the winners. However, below, I have clicked the winners that I personally reviewed on my Blog. You can click the product name to read more about it (and see all the Crew Reviews for that product.)
You can click out
all
the products the team did by
clicking here
.
In addition, I highlighted, in yellow, the products that we absolutely
loved
in our home and feel we can't live without.
Please take a moment to view some of these products. All of thse products listed won popular votes with our review team. And the ones I highlighted in yellow are absolutely AMAZING. We use them everyday!