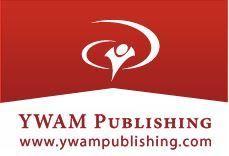 Since we live just minutes from Davy Crockett State Park, I was SO EXCITED when our family was assigned to review the book by YWAM Publishing: Heroes of History - Davy Crockett. Coupled with this book was a Digital Unit Study. I love coming up with ways to bring history to life, and while we didn't get to visit the park during this unit (like I had planned!), we are hoping to go in the next few weeks.
Heroes of History is a biography series featuring influential people in our country's history. Here is the book we received from YWAM Publishing: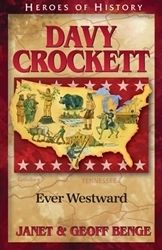 The book is told like a story -- not like a history book. We loved this! The kids (all of them -- not just my first grade boys who this was designed for) loved listening to me read. They were really too young to read this themselves, but reading it together was at on of fun, and I loved learning about Davy Crockett as well.
So a few days a week, we'd take some time to read a chapter in this book. Then we'd discuss it. Then, I would log on to the Digital Unit Study and we'd do some of the work in the study.
This is what the download looked like when you opened the link:
There all kinds of ideas and things to do with the
Digital Unit Study
and truly you can pick and choose what you want to use or not use. The guide allows the homeschooling parent to guide their student/s in learning things about history, geography, essay writing, creative writing, reading comprehension, public speaking, vocabulary, drama or art.
As the guide explains, "As there are more ideas than could possibly be used in one unit, it is the parent/teacher's job to sift through the ideas and select those that best fit the needs of the student or students."
They have a section featuring key quotes, another sections including collection of items related to that time period and create a display. There are also questions for each chapter. There is vocabulary. There are ways to incorporate what you are learning into your community. There are options for ways to learn about maps and locations as well. There is truly SO much within this 72-page guide.
We decided to color a picture after reading one of the chapters based on the books' suggestion of using art to represent what we were reading. (Note that this wasn't a direct suggestion, but after reading all the great ideas, we decided that this would fit into the arts and craft section.) This is Sidge's interpretation of Davy playing by the river with his brothers:
The
Digital Unit Study
includes so many incredible ideas. Honestly, there is no way we could possibly even come close to covering all of these items during one unit. The idea is to give you a great
story
to read with incredible ideas of what to do to reinforce that learning.
I strongly encourage you to consider purchasing a book/study guide combo. These are true biographies of heroes from history. They are Christian heroes that will fit perfectly (and inexpensively!) into the Christian homeschool curriculum. They are priced at an incredibly reasonable amount. (
Heroes of History - Davy Crockett
is just $7.50 and the
Digital Unit Study
downloads are nearly the same price.) There are an incredible number of heroes to choose from. You can read about C.S. Lewis, Corrie ten Boom, William Penn, George Washington, Meriwether Lewis, Orville Wright or even study more recent individuals like Ronald Reagan or Billy Graham.
Take some time to visit the
YWAM Publishing
website. Or check them out on
Facebook
or
Pinterest
to find out more. There is even a
Blog
that can give you more information.