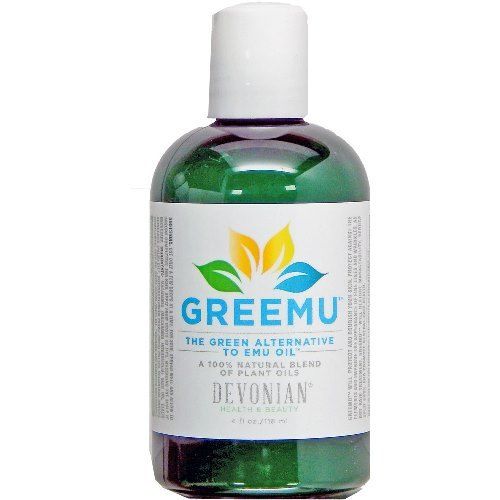 For the past several weeks, I have been trying out a great new vegan alternative to
emu oil
called
GREEMU
from
Devonian.
I have never used
emu oil
before. However, something I don't talk about on this Blog often is what a difficult time I have with my skin. I am allergic to something called
balsam of peru
which is basically a perfume in nearly every type of soap and shampoo known to man. In addition I have an atopic dermatitis which leaves me with very chapped and very itchy spots on my skin. These are always popping up in new places, but my hands have recently been horrible.
My skin is so bad that I often have to sleep in rubber gloves filled with lotion to help ease the intense burning, chapping, and itching.
I was therefore excited when this product came through on the Homeschool Review Crew. It isn't homeschool related, obviously, however, I knew I was a prime candidate to try this and see how it worked for my skin.
GREEMU
is a beauty oil. It is made up of a blend of plant oils and butters. It is designed to replicate fatty acid composition, texture, and properties of emu oil. I could go into a soliloquy about what this product is, but I will instead
direct you to a page
on the
Devonian
website that can explain much better than I can.
So what is the bottom of the line? The bottom line was that this product felt great on my skin. Unfortunately, I can't be a fair judge of whether it took care of my chapped skin because I reviewed it right when the weather changed here in TN. My skin normally clears up when winter ends. Therefore, while using this product, my skin cleared up. But winter also ended. So I can't be sure which was "to blame."
I definitely plan to give this another try during winter next year and will definitely report back on my findings. In the meantime, I will continue using this product simply for the soothing affect. It felt so good on my skin, and I was incredibly impressed by it! And the fact that I had no allergic reaction to it is such a great feeling!