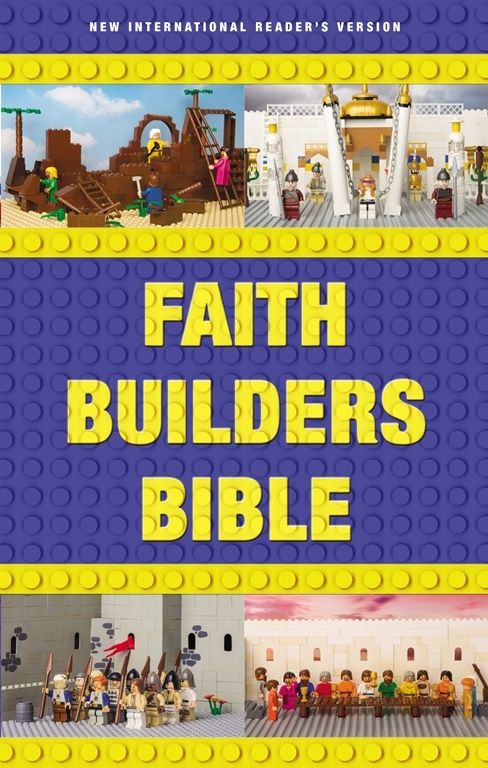 My kids are
obsessed
with Legos. Like, honestly obsessed. Their room contains a bed and ... Legos. It is their absolute favorite thing to do, play with, and talk about all the time. They are junkies! And it has always been my hope that they will become equally
obsessed
with living their lives for the Lord. And so, when an opportunity came to review the
Faith Builders Bible
from
Zonderkidz
... well, needless to say both of my seven-year-old boys were
very
excited about this opportunity. Here are some pictures of the boys digging into the Bible right after we received it in the mail:
If you aren't familiar with the New International Reader's Version, don't worry. Neither was I. But there is a page near the front of the Bible that explains what this version is. Basically it is an easier-to-read version of the NIV Bible. It is perfect for children and for those new to the Bible. I found it very easy to follow and read with my kiddos.
For those of you who are used to Bibles, this one will feel exactly like other hard-cover Bibles you have held before. It is the typical size with the typical text and font size. However, what isn't typical are the pages scattered throughout the Bible featuring the stories illustrated using Lego. Here are just a few examples of the type of pages interspersed throughout the entire Bible: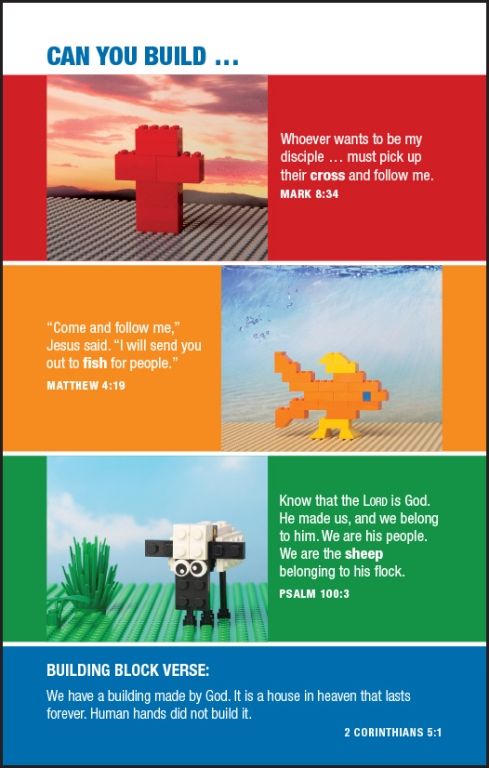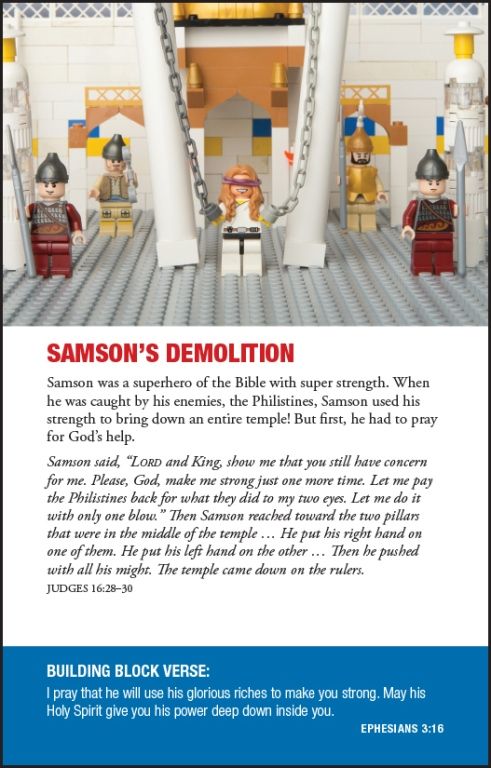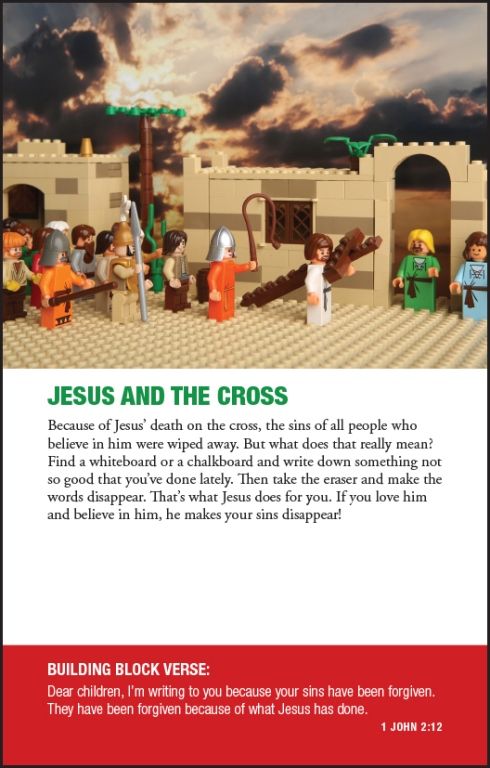 Some things that I really liked about this particular Bible included:
The dictionary in the back (perfect for homeschool lessons!)
The incredibly well-done Lego builds featured throughout the Bible. My boys loved looking at these pictures and reading the stories that went with them. There are actually 24 full-color pages of Bible stories.
The listing at the back of the Bible of some of the great Bible stories and where you can find them in the Bible.
An introductory page which broke down how to teach the books of the Bible using Legos.
The Lego challenges. For example on a page talking about "The Fruit of the Spirit", there is a picture of fruit built out of Legos and then a challenge for a child to build their own fruit using their own Legos.

This book was not thrown together. It is well-done and obviously created in response to the Lego obsession circulating throughout our young people today. I would easily recommend it to a child who loves Legos. It is a neat way to give a child their very own Bible featuring something that they love. My boys loved looking at each of the scenes, and as always, were especially responsive to the mini figures included.
Not only did we use this book in our house in a general way ... just reading the Bible together, but you can easily incorporate this into your homeschool curriculum. Just have the kids pick from one of the 24 lessons and build something to go along with it. Then discuss!
I love finding ways to have my children fall in love with the Lord and love finding ways to make them passionate about reading his Word. This is a fantastic option for any family with children who are Lego Enthusiasts.