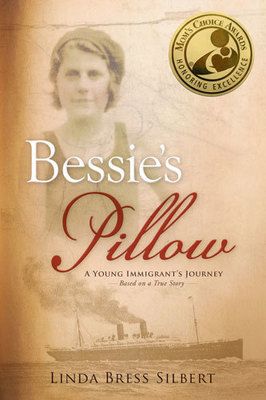 I cannot say enough good things about Strong Learning, Inc. and their book Bessie's Pillow. What an outstanding book! I recommend it vehemently and whole-heartedly, and have no doubt you'll read it as fast as I did -- three days -- or as fast as my mother-in-law who read it two! It was that good. I just did not want to put it down.
What I love even more about this is how wonderfully it is set up to be a part of a homeschool child's history lessons.
Because my children are a little too young to enjoy having this book read to them, I read it, but kept in mind how I might be able to use it with them as they got a little older. To be honest, the book was clean enough that I really do think they could almost handle it now. But some of the concepts (including the death of children, etc.) might be a little too heavy for their hearts. I definitely think that middle school children are able to handle this book, and that it would be a wonderful inclusion in the history unit of your homeschool curriculum.
As you read on the website for Bessie's Pillow, twenty million immigrants came to America between 1880 and 1924. TWENTY MILLION! This book represents just one of those immigrants stories. Written by her granddaughter, this story chronicles the journey of just one of these immigrants: Bessie Markman who left Lithuania in 1906 completely alone and only 18 years old. Bessie's Pillow was based on conversations between the author's grandmother, Bessie Markman, and her mother, Ann Bress around 1950.
I cannot even fathom the idea of saying good bye to your family for what you know will probably be FOREVER. I do not think in our modern era, we cannot even comprehend what that idea means as it is so easy to stay in touch or hop on a plane and fly across the world. Written in the first person, this book truly did grab me from the first page. It was an easy, steady read, and it was filled with emotion as you watch tragedy and celebrations unfold in this Jewish woman's life.
Check out this video of the granddaughter sharing a few details from the story:
At the conclusion of the book there are quite a few pictures and more information about immigrants
there is a website with TONS of fun information
on what life would have been like during this era. From lists of famous people to food and recipes and even sample radio programs that they might have listened to. You can truly allow yourself and your student to immerse themselves in this pivotal time in our country's history and the life they lead.
In addition, you can also visit them on
Facebook
or
Twitter
@Bessie'sPillow. I strongly suggest you take a look at this book, if not just for yourself, for the student in your life.