I love finding fun AND educational apps for my kiddos! And this is one of them. Both of my boys (ages 7, and 8) had the opportunity to play Orphs of the Woodlands at Tangletree from Star Toaster and both of them really enjoyed the program.
Priced at only $1.99, this is a fantastic learning app. to get for your little one for a rainy Saturday. I can also picture using this on a day when mom is sick and needs something to occupy their reading early elementary student. You don't feel guilty because there is so much education occurring while they are playing! I really put the age-range for this game somewhere between 5 and 9. Your child has to be able to read to really play this game without a parent present. My Abigail, who just turned 5, would really be too young for this game. (Although I could do it with her or have one of her brothers do it with her.)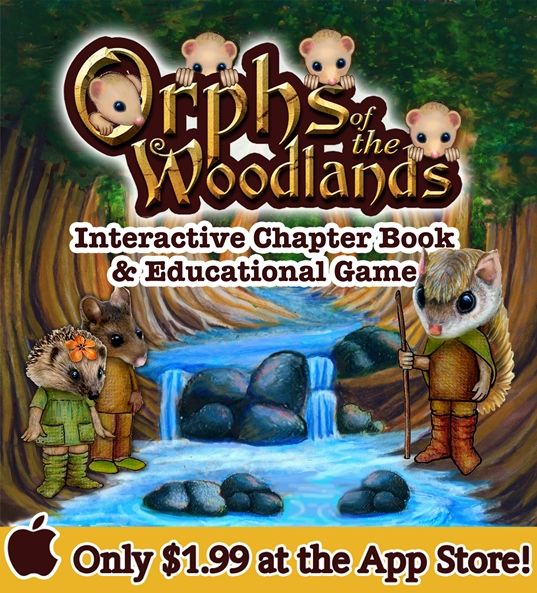 Orphs of the Woodlands at Tangletree has crated a game with a three-step approach to learning. The first is that this is a READING ADVENTURE: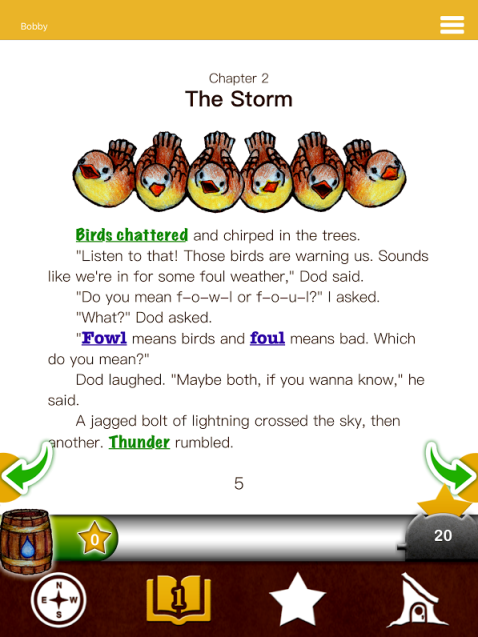 With rollovers that show synonyms for vocabulary words, your child will actually learn hundreds of words while reading!
As your kiddo reads through the chapters, they must help the orphs. After completing jobs, your child can visit the orph settlement. The goal of the game is to rescue as many orphs as possible.
In addition to be a READING ADVENTURE, this book is also an ACADEMIC TREASURE. Intertwined nearly flawlessly are hundreds of lessons on math, science, grammar, vocabulary, thinking skills, and character. There are also lessons on life skills and the art. Here are a few screen shots demonstrating the different learning that is going on while playing the game: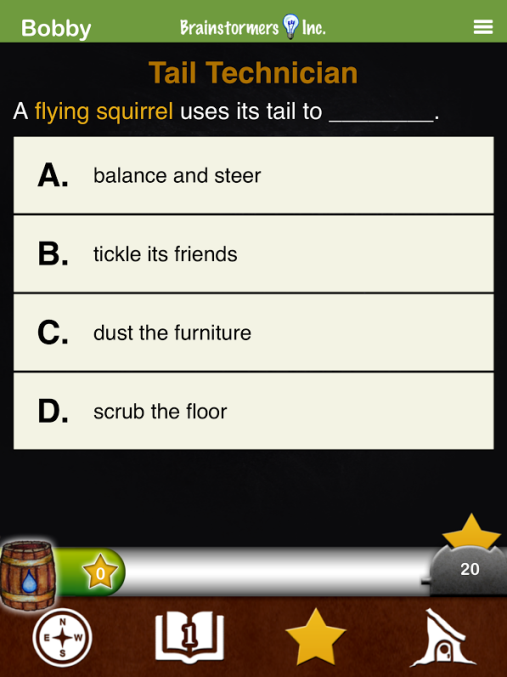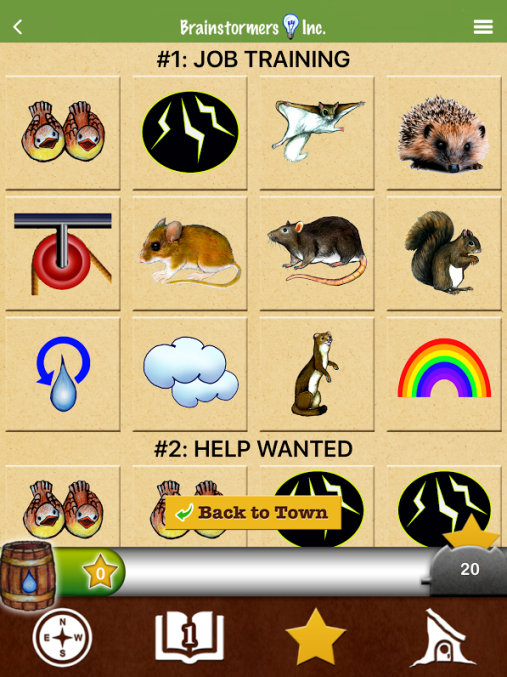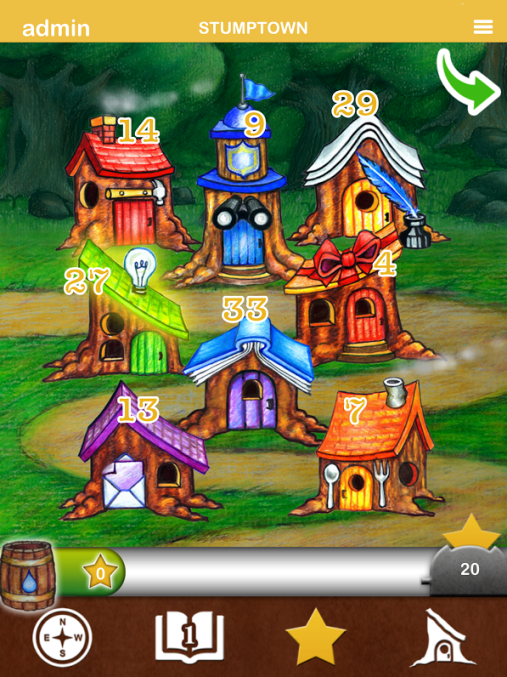 I really feel that my boys only scratched the surface of the game. They did the basic reading and answering questions and earning stars, but I don't think they quite comprehended the strategy they could imply yet. I really think this will come as they age a bit and as they continue playing the game. And here are a few pictures of my son Sidge trying out the game. (His eyes might be shut in the second page, but the fact that he has given this two thumbs up is really saying something! He doesn't tell me something is good unless he really, truly means it.
Thirdly, this program is a REWARDING GAME. Players earn Goldstars which are the currency of the woodlands. They are used to build a settlement for the orphs. By choosing the best strategy, the settlement that is built can sustain more orphs.
Take some time to check out this program on
Facebook
at on
Twitter.
You honestly cannot beat the price of this program, and I don't think you have anything to lose by giving it a try. Even if your child only read and did the vocabulary, you would find it money well spent for something they are learning
and
enjoying!
P.S. I was also very impressed with the customer service. I had a basic question (that I didn't understand do the fact that I didn't watch the intro video as instructed -- duh!) and was given almost an immediate response.