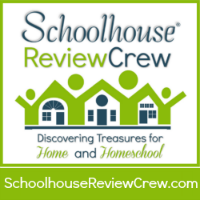 I am so excited! My Blog was chosen to be a part of the SchoolhouseReviewCrew.com.
A
HUGE
thank you to my friend Jake Olson for telling me about this awesome opportunity. I had to fill out a lengthy application and meet a lot of requirements. A big part of that was having a daily blog with a certain number of visitors, and a history of completing reviews. So
THANK YOU
for reading and visiting and being a follower!
What does this mean? Well I don't know everything this includes yet, but I do know I'll be receiving and reviewing a variety of homeschool curriculums that I will then, in turn, share on my Blog.
I was also recently awarded GOLD status at Booklookbloggers.com which allows me to review two books at a time. I got this because I had 300 followers on my Blog.
THANK YOU
for being a follower!