I was recently contacted by Kwik Stix again with an opportunity to write another review for them. And I was happy to do it.
You know that there are certain things in your house that just cause you to cringe when your kiddos bring it up. Painting is one of those things for me. So many kids. So many projects. So many messes.
And then there are these awesome paint "sticks." These are solid tempera paint sticks that you just uncap, twist, and paint! They dry in 90 seconds, but the painting dries looking like paint. You don't add water. You don't need paint brushes. You just uncap and color!
They are AP certified (meaning they are non-toxic and perfectly safe for young kiddos!)
And they work beautifully on paper, wood, canvas, cardboard, and many other crafting mediums!
For a mom with four kiddos, this is nothing short of a painting miracle!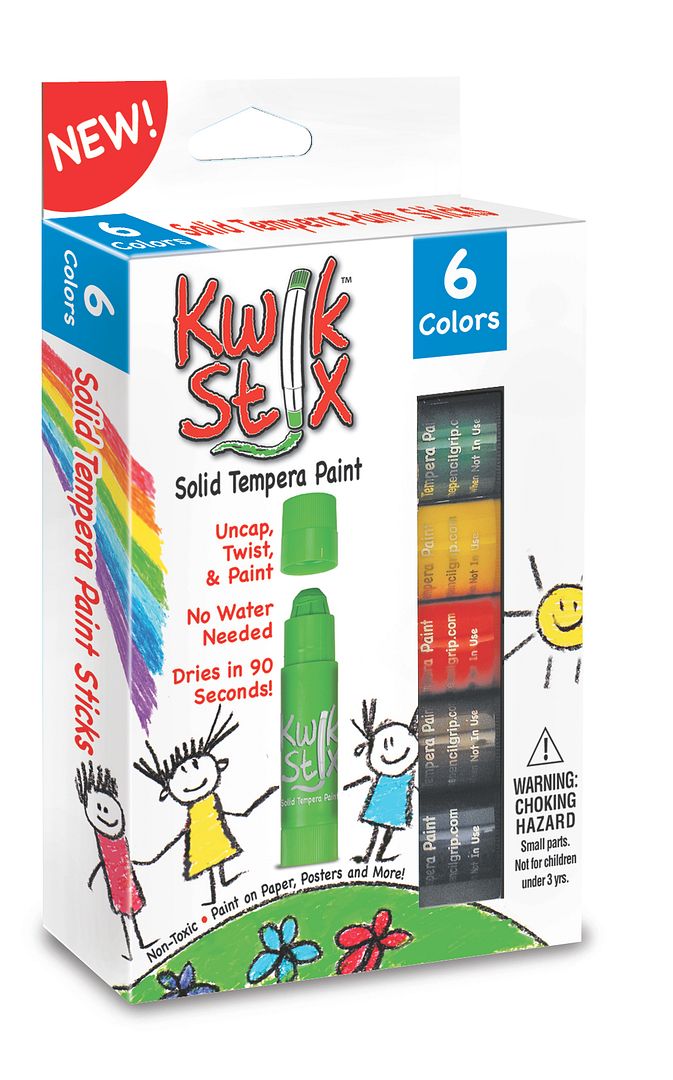 I love being able to use these and put them right back in the box for easy storage.
Abigail just LOVES these paints.
This chick is a painting machine!
So where can you buy these? You can get them at Target (as of November 1),
Target.com
or
FatBrain Toys.
The Kwik Stix 6 packs of Basic and Metalix colors will be available in Target stores. Target.com will have a bigger selection, and FatBrain will have
all
the paints available.