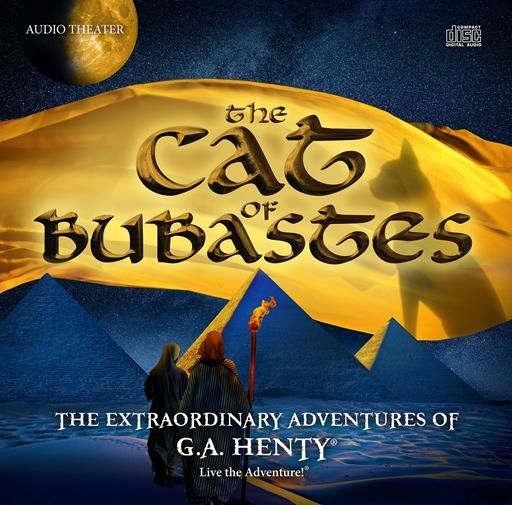 I consider my family incredibly lucky to get to review The Cat of Bubastes -- another one of Heirloom Audio Productions amazing pieces of audio theater. Back in July we were able to review Beric the Briton. We loved that one, and we loved this one just as much. If you have children in middle elementary and into high school grades -- and heck, even if YOU just love good stories -- you will want to pay attention to this review.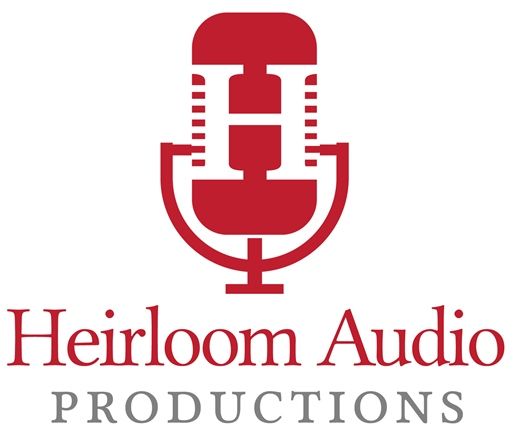 Featuring over two hours of absolutely incredible acting, this is a story of perseverance, responsibility, and God's providence. It is a story which presents Christian heroes for kids of all ages.
The exact ages they note are ages 6 and up. To be fair, we listened to this with our four children (aged 3-8). Our youngest didn't really follow at all. But our 5-year-old daughter was actually following and asking questions. And the boys (ages 7 and 8) were right in on the action. However, if I was going to place the ideal age on this performance I would probably say at least 7 and probably closer to 10 as the bottom end of the age bracket.
Here are some photos of our family taking in the performance:
Here's my youngest daughter (not paying attention as expected) hanging out with her big brothers during our evening adventure. We listened to this for about 30 minutes four nights in a row.
To be fair, my husband did have to stop the production at regular intervals to help the kiddos follow along. With his explanations, my 5-year-old daughter (shown in picture above) was really able to participate and enjoyed the story a lot.


This audio production was done by veteran actors -- names and faces you would recognize from movies you have seen. Some of the top names include:
Brian Blessed (Star Wars, Tarzan, Robin Hood)
Anthony Daniels (C-3PO from Star Wars!)
Sylvester McCoy (Dr. Who, The Hobbit)
Elizabeth Counsell (The Chronicles of Narnia)
Russell Boulter (Ben Hur)
John Rhys-Davies (The Lord of the Rings, Indiana Jones)
There are many "levels" of purchase. The lowest level is $19.97 and includes two free bonuses. However, if you purchase the top level (which I was given access to), you receive some incredible bonuses including:
The complete The Cat of Bubastes eStudy Guide and Discussion Starter. This is 47 pages and includes discussion points, history-learning guides and story-related bible study. It was designed by Christian educators as a complete story curriculum to complement the audio adventure. This is a little too old for my kiddos to use right now. However, we truly plan to reintroduce this when our children are in more upper elementary/middle/high school grades and have them work through this guide. It is very detailed and very, very well done. A fantastic addition to a homeschool curriculum. This is an incredible product and a great addition to the purchase!
Printable copy of the inspirational verse found in 1 Chronicles 17:20 "Oh Jehovah, there is none like Thee, neither is there any god besides Thee."
Official Sountrack MP3 download. This contains all the original music by Emmy-winning composer John Campbell!
Unlimited access to the Live the Adventure Letter E-Newsletter.
G.A. Henty's original The Cat of Bubastes E-Book with all new colorful graphics. This looks awesome and I have definitely saved this so we can use it when the kiddos are a bit older. (It's 350 pages!) This is the other really high level inclusion in the bonus features.
Printable promotion poster
A behind-the-scenes documentary. We watched this! We loved it! It was so neat to see the characters that you had only heard on the soundtrack. We learned a lot about what goes into producing something like this. Very interesting!
This is simply an amazingly well-done and powerful story. You can actually listen to a summary of it on the website by
clicking here.
You can also check them out on
Facebook
, and
Twitter
.