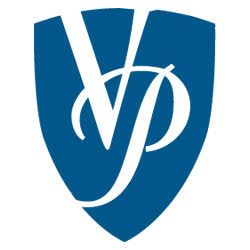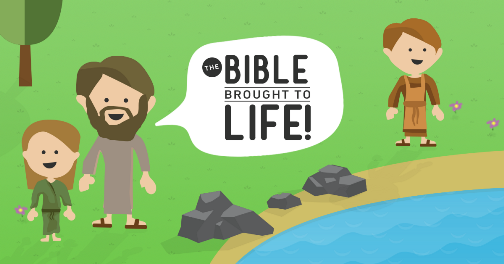 Okay folks! Time to sit up and take notice. We are doing a Bible program in our home via a review, and my boys are absolutely IN LOVE with this program. During the summer, we do a limited schedule, and I give them more control over what they do and when. Each time I present their weekly work, the first program that they want to do is THIS Bible program. They absolutely love it. What is it? My boys have been studying the New Testament 1: The Gospels with the
Self-Paced Bible
course from
Veritas Press.
I could spend the entire post summarizing this AWESOME program, but I really think the best way you can see it for yourself is to participate in a sample lesson by
clicking here.
You can also visit this company for yourself on all of their social media sites:
Here is a picture of Sidge working through this program:
I received online access to the New Testament 1: The Gospels with the
Self-Paced Bible
. This program actually includes 128 class sessions! This is absolutely amazing to me. My boys have worked through a few dozen and there are still over one hundred to go! This can totally be your Bible program for an entire year -- maybe even two!
Each lesson is so well done. When a student logs on, they then watch a video skit teaching about specific Bible stories. Then, they spend the rest of the lesson participating in games and answering questions about what they learned. They get help working through memorizing biblical names/dates/places while gaining and understanding of the Bible and receiving a solid foundation for further study.
Still not convinced? Check out this video below which shows even more about this amazing program:
I honestly only have ONE complaint about the program and that is the lack of minority representation. I really think that these people should look more like the people that we lived with in the Middle East. Again, this is a VERY small thing, but I do think it is worth noting.
Each lesson is told from the viewpoint of a man named Benjamin, a carpenter, and his apprentice -- a man named Jude. Folks, my boys are incredibly opinionated about their schoolwork. Complaining is not uncommon and there are many times that tears are shed because they don't want to do certain work. In addition, both of my boys have
very
different personalities and like
very
different thingsAnytime I find a program that
both
my boys love and actually
ask
if they can do
just for fun
! This is almost unheard of in our home. MY BOYS LOVE the New Testament 1: The Gospels with the
Self-Paced Bible
course from
Veritas Press.
Please take a moment to check out the sample lesson, website, and included video. I promise you -- you will NOT be disappointed with this program and will love it as much as we have! It is sooooo good!