We had the opportunity to review The Drinking Gourd E-Guide by Progeny Press for grades K-3. However, please don't stop reading this review if you don't have a student in grades K-3 or that title doesn't appeal to you. If you click on the button below, you will have the opportunity to check out all of the Schoolhouse Review Crew reviews on a variety of different books for a variety of different ages from Progeny Press.

There are many other books you can choose from including the Minstrel in the Tower, Mr. Popper's Penguins, The Sword in the Tree, Give me Liberty, Indian in the Cupboard, Great Expectations and many, many, many more!
Next up, reading the book. First, I read the book to the boys, but after that, I let each of them take a turn reading the book. I'm not sure how it was that I had never read or even heard of this story before. It was fantastic and lead to some great discussions about civil rights and how far our country has come but still needs to go. It was very appropriate for first grade readers, and while there a few new words we had to discuss, they handled reading it very well. (It is considered a Level 3 book.)
After that, I printed out two copies of the 28-page Study Guide, and my boys were off.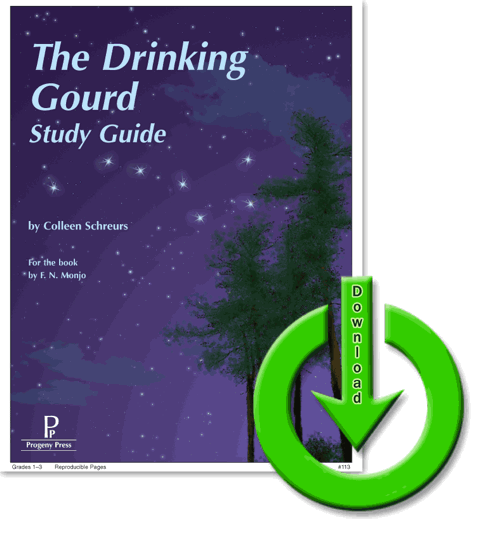 They worked through about 2-4 pages a day. It required them to think and use their book to find answers. There were some they needed help with, but most things, they were capable of working through without too much guidance from me. They have done simpler activities like this, but this was a pretty "big" assignment for them, and I was really impressed with how well the questions were worded and how easily they knew what was expected for them on each page. Here is a sample of one of the pages:
I am incredibly excited about this product and plan to purchase many more of these in the future. There are so many titles to choose from and the price is so affordable. It is so easy to purchase or rent the book and download the Study Guide. We don't need anything else but a pencil to get started. After that, we have everything at our finger tips for a whole unit!
You will not be disappointed if you choose to purchase one of the
Progeny Press
products. A great idea for anytime you need to add a little more reading, writing, or comprehension to your curriculum using fine pieces of literature!
Please make sure to check out other reviews by clicking the link below: