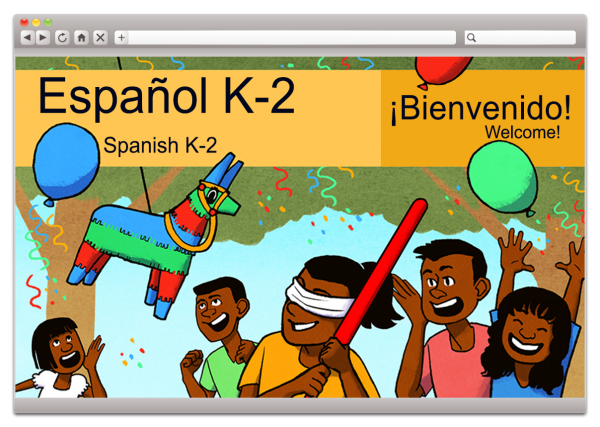 Introduction
Middlebury Interactive Languages
makes learning a new language so much fun! We jumped at the chance to review
Elementary Spanish 1 (Grades K-2)
here in our home. Making sure our children learn a language amidst our homeschool curriculum is very important to us. We've decided that while JB loves German and I love Turkish, Spanish is probably the best choice for our family and where we live in our country.
The program is intended for one student. Since my boys are both in second grade, I decided to let them take turns doing lessons. When I review a product, I really like to get the opinions of all the kids that are participating in that particular lesson as they have very different personalities and likes/dislikes.
From the mouth of babes
Anytime even
one
of my boys says they like a schoolwork assignment, I sit up and take notice. They are both
very
opinionated about schoolwork and do not hesitate to tell me when an assignment or program is not up to their expectations.
So when we hit upon a program that they both find interesting, I especially take notice, and it definitely gets a good review from me.
When it came to
Elementary Spanish 1 (Grades K-2)
from
Middlebury Interactive Languages
this program received rave reviews in our house from both of my second grade boys. Here was what the boys had to say:
Isaac: "It is one of the best school work assignments we do. Listening to the music is the most fun for me."
Sidge: "I think it is pretty good. I like to watch the videos."
When it comes to the videos, this is what Sidge is referring to:
See for yourself
When you log in to the program, you come to a screen that looks like a calendar. I've taken a screen shot below so you can see it:
Each day has a short activity for the child to complete. These activities are very manageable in length and effort needed. Here is a screen shot of what my boys would see when they began a lesson.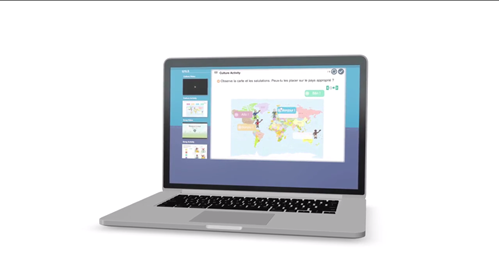 Each item that they needed to work through is on the left. As they completed an item, they'd click on the next one to move on. Types of activities that they might have the opportunity to complete include:
Watching a video about the culture of a region (as I showed above)
Printing out a sheet to color
Clicking on pictures to hear the Spanish word
Taking a short test
And much more!
Usually my boys could complete each lesson in well under fifteen minutes. This is a very manageable amount of time for them. And since every lesson is so varied and different, they never complained of boredom or frustration.
What Middlebury offers
We received a six month subscription for
Elementary Spanish 1 (Grades K-2)
. However, our Spanish program is only one of many offered by
Middlebury Interactive Languages.
Other programs include:
Elementary Spanish 1 (grades 3-5)
Elementary Spanish 2 (grades 3-5)
Middle School Spanish 1 (grades 6-8)
Middle School Spanish 2 (grades 6-8)
High School Spanish 1 (grades 9-12)
High School Spanish 1 Fluency (grades 9-12)
High School Spanish 2 (grades 9-12)
High School Spanish 2 Fluency (grades 9-12)
High School Spanish 3 (grades 9-12)
AP Spanish Language and Culture (grades 11-12)
There are also classes offered in other languages like French, German, and Chinese!
You can also check
Middlebury Interactive Languages
out on
Facebook
,
Twitter
(@Middinteractive),
Pinterest
.