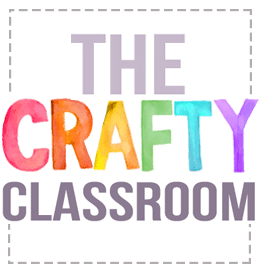 I get so excited to write a review on a product I absolutely LOVED. This time it was the USA Activity Bundle from The Crafty Classroom. We loved this product, and we also loved the price. All THREE of these books are just $15. That is just $5 for each of the downloadable PDF's. This is soooooo worth the price. Seriously! I am raving. (Can you tell?!)
I was able to use this product with my three oldest kids: ages six, eight, and nine. In fact, I even printed out a page here and there occasionally for my three-year-old so that she could feel like she was "in" with her big brothers and sister when we were doing our USA Activity Bundle. In addition, my nieces came into town, and I printed off some pages for them to "homeschool" with us. They loved them as well. Everyone had a blast doing these!
Here is a picture of the three books. Remember these are downloaded products, so they won't look exactly like this. But you could easily put it together to look like this if you wanted: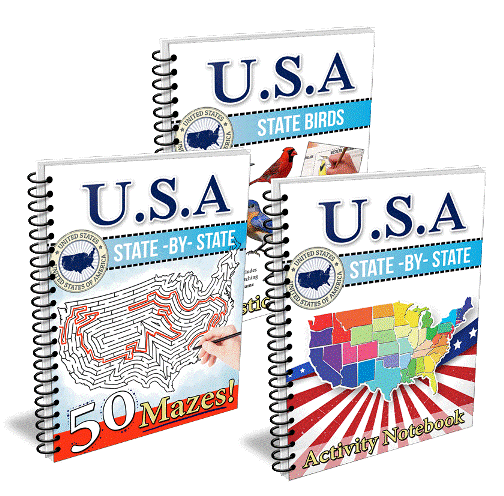 You could put it together in book format, put it in a folder, or print them out as you go along. It is really whatever fits with your family.
I decided to print out all of the pages of each book, and give each kid a folder. I was trying to make it as simple as I could:
You do not have to buy the books that "go along" with each of the downloadable books, but I decided to. They were very reasonably priced on Amazon, and just very cool books. The book recommendations are listed in the downloadable document so you can easily find what is suggested.
Here is Abigail working on her "Vermont" page of the book. She is using the correlating page in the purchased state book to answer the questions. (If you didn't have the book, you could easily find what you needed online.) Abigail was my youngest participant, but she loved working through this, and she did a great job finding the state flags, capitals, etc. in the correlating book and writing them down in her printed packet.
Here is Sidge working on Texas:
My kids absolutely loved working through these. There is coloring and writing, and each of my kids could decide how creative or detailed they wanted to be. Sometimes they really took their time and made pages look great. Sometimes they went a little faster. I was especially impressed with how well they did copying over the lakes and rivers in each of the states onto the paper. (You can see that a little bit in the outline of Texas on Sidge's paper above.)
I really suggest you check out this company on
Facebook
,
Twitter,
Pinterest
, or
Instagram
. This is a FANTASTIC product for the price. You are getting an entire unit right at your fingertips, and if you buy the book, there is very little parental involvement at all. You can simply say "Get out your
USA Activity Bundle
and they are off!