I review many products that are "okay" for us. I like them, we use them, but they don't necessarily stand the test of time. But this is
NOT
one of them.
K5 Learning
and their
online program
fit our family and our style
fantastically
and
perfectly
! It is a ready-made program where
K5 Learning
organizes, instructs, and quizzes my kiddo -- and then they prepares reports for me! I absolutely LOVE LOVE LOVE this program!
I am a "hands-off" homeschooling teacher. I don't mean that in a negative way, but with four small children at home, being involved in every step of my kids' schoolwork is really impossible. I depend on my kids to do much of their work independently and for us to discuss things that they may having problems with. I consider myself the "crowd management police." I direct kiddos where to go and what to do but depend on them to do it.
K5 Learning
and their
online program
was founded by parents for home use.
K5 Learning is not just a homeschooling program. It is also for kids who are in school!!
Kids that are in school can use it to get reinforcement of their reading, math, and spelling while at home. It was created with the idea that math and reading are the building blocks for all schoolwork and focusing on these two areas will make you stronger in all others.
They adhere to the idea that children are sponges and learning can occur rapidly at this young age. However, they also believe children learn best at their own pace. They created this program by combining interactive online lessons and custom worksheets creating a great combo of learning. (This is the part I love THE MOST about the program!)
My three oldest children participated in the program. The first thing they did was to take a placement test. This took approximately 30-45 minutes to complete. When it was done, I received a report on my kids. I was so excited to get this report so that I could understand where my kids were in relation to the "normal" school-aged child.
In reading I was told where they ranked (grade level) in:
Phonemic Awareness
Phonics
Sight Words
Vocabulary
Reading Comprehension
In math I was told where they ranked (grade level) in:
Number and operations
Measurement
Geometry
For each one of these I was told whether they were:
Above grade level
At grade level
Below Grade level
Mastered (if they had mastered then they are exempt from that item altogether)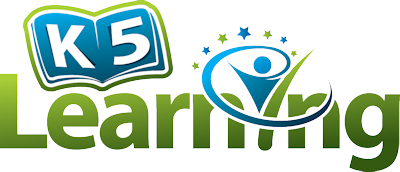 Abigail is my youngest student. She is actually pre-kindergarten although I set her in kindergarten for this program as she is truly ready to do kindergarten work. She was able to navigate the program with very little help from me. Here is a picture and video of Abigail working through the program:
(Please excuse my boys and dog having a sword fight in the other room.)
Now here is what I love even MORE. After the kids complete their work, they get "suggested worksheets" put into their "folder." I can go and print those worksheets out, and they can get paper and pencil practice on what they just did. This is my absolute FAVORITE part of the whole program.
Approximately three times a week, I had my kids do the program. They would log-in themselves, and then spend approximately 20 minutes in:
The spelling offers you the option of using the words they already have or creating your own spelling tests!
I know it is
so hard
to decide whether you want to spend the money on a program. This program is $15 a month for one child. If you want to have more children, it is $25 a month. While I really think this amount of money is worth it, I love that you can try the program for 14-days
completely free!
This includes a
free assessment
of your student. (Honestly I would try the program just to see where you child ranks. It was so fantastic to be told what grade level they were performing it in so many different areas!)
As always, do not hesitate to reach out to me and ask me any and all questions you have about this program. It's a great one!
(You can also find them on
Facebook
,
Twitter
,
Pinterest
or
Google+
.)